December 14, 2017 | by Jennifer Thomas, Charlotte Business Journal
Don't expect your typical Southern-style biscuit at Holler & Dash.
The Tennessee-based biscuit concept arrives in Charlotte's Sedgefield neighborhood next year — and odds are good a knife and fork will be required, says Brandon Frohne, chef and culinary director for the brand.
It's all part of the concept's focus on delivering delicious and indulgent biscuits. Expect a crunchy top, lots of layers and soft exterior, he adds. That makes it an ideal platform for hardy and fresh toppings.
"Biscuits are something we are extremely passionate about," he says.
Holler & Dash has snagged 2,500 square feet in Sedgefield. Construction on that location started last week.
It should open in March, says Mike Chissler, chief operating officer.
He says Holler & Dash has been eyeing the Charlotte market since the concept launched in 2016.
It is drawn to Charlotte's growth and food-forward mentality.
"We look for spots that have the same beliefs and philosophy we do," he says. "We really try to build our brand around this really great food product."
Hand-crafted biscuits are at the heart of the menu.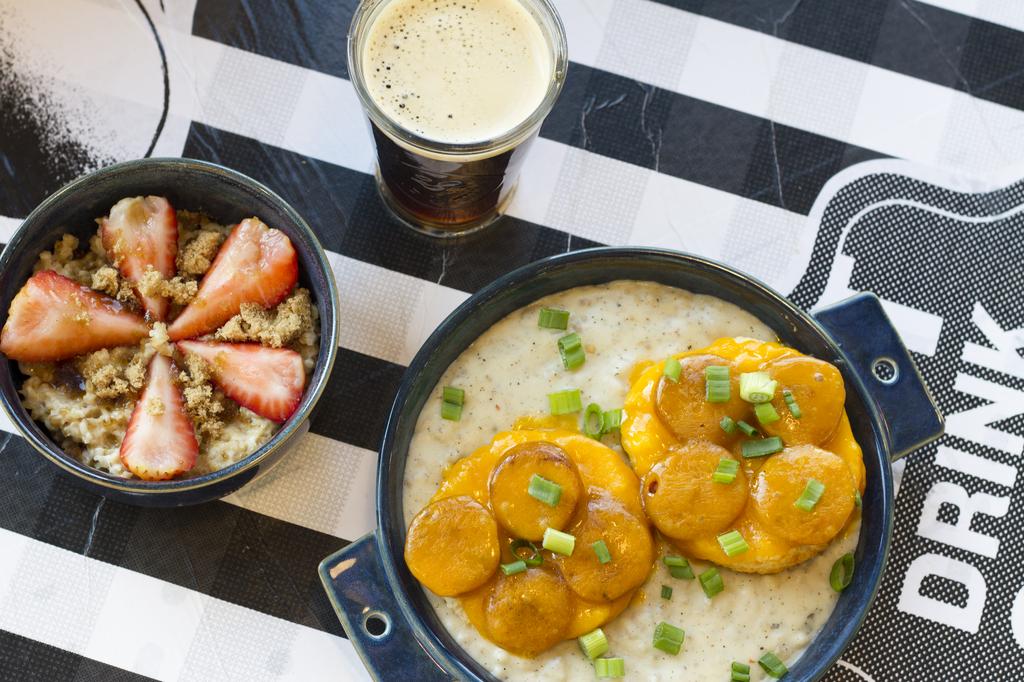 Frohne, a chef and culinary director for the brand, has spent years working to develop the perfect Southern-style biscuit. He vividly remembers his first biscuit-making attempt around age 13 — and the rock-hard result.
"I kind of made it a personal goal to master the biscuit. I think it's going to be a lifelong pursuit," Frohne says.
The menu is built around a core of simple biscuits such as bacon, egg and cheese as well as specialty items such as the Garden Goat with fried goat cheese topped with house-made tomato jam or the popular KickBack Chicken biscuit.
"We believe in the food culture of the South and showcasing that to our guests," Frohne says.
Guests can place orders at the counter, at a kiosk by the front door or online, with food arriving at the table within five to seven minutes.
In addition to its signature biscuits, Holler & Dash also offers a variety of bowls — think tater tots, oats or grits as well as beignets, biscuits and parfaits. The menu also features items such as avocado toast, sandwiches and salads. Coffee options include cold brew, espresso and hot drip.
"These are the things our guests really love," he says.
Yet, the breakfast and brunch arena is fairly underserved, Chissler says.
Holler & Dash has grown to six locations in four states. Charlotte marks the seventh location since 2016.
The concept will consider additional locations in the Queen City.
"I think the market has plenty of legs for growth," he says.
The Charlotte restaurant is part of a $190 million redevelopment project in Sedgefield. Marsh Properties in conjunction with Aston Properties is behind that effort.
That project's first phase will include 68,000 square feet of retail anchored by Harris Teeter. It also includes 300 units of multifamily homes.
The second phase would redevelop 30,000 square feet of retail and potentially up to 100,000 square feet of office space.
Read the original article in the Charlotte Business Journal.